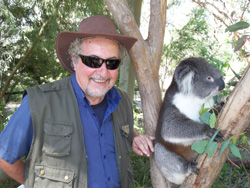 Since '90 I've been working as freelance journalist. I write about Ict, Internet, Multimedia, Education, Tourism and Travel, giving great attention to trends, new tendencies and cultural changes.
Actually, I write for the Italian newspaper
CORRIERE DELLA SERA
in Economy, Job,
TRAVELS
, Internet & Multimedia sections. I also work for the business weekly
Il Mondo
in Technology and Companies sections, for the monthly Capital in Multimedia section, for
Corriere Magazine
in the
Travels and Society
sections and for the monthly
Master Meeting
. I collaborate with other publications such as Chip, Applicando, L'Espresso, Mondadori Informatica and Happy Web.
I also worked as
event moderator
on the occasion of business meetings, round-tables, conferences and conventions. Since the middle of the eighties, I've been conducting
trainings
on technology, new media and communications. As a freelance journalists, I am
travelling
all over the world in order to report on the company's innovation projects and R&d labs.
Born in Milan, I have three sons. I got a degree in
Physics
(Electronics specialization) at the Università Statale of Milan. I also wrote books regarding digital-analogic electronics for
Hoepli Publisher
.
In 1996, I promoted the first Italian project of
e.learning
called Feltry online for
disabled people
.
"Bit&byte" has always been a passion and dedication throughout my life. I started playing with a computer in 1979 and I built an
Apple IIe
clone. Since then, I follow the development of electronic-informatic field, considering both the technological aspects and
social-cultural
implications.
My journalistic work often takes me to travel for tourism in
Europe, USA, Canada, North Africa, the Middle and Far East, India, Japan and
Australia
, to see first hand the
changes
in traditions, customs and
culture
resulting from globalization
twitter @utorelli